2.1.5
---
News
Mar 19, 2018
Category: General
Posted by: lholsclaw
Thank you for reading my books.
Oct 18, 2017
Category: General
Posted by: lholsclaw
published and available on Amazon in paperback, Kindle and Audio
Preppers Eat- Chicken Flavored Rice
(Auguson Farms)
Our next meal gave us a lot of reasons for concern. Chicken flavored? What does that even mean? A look at the ingredients list assured me there was chicken fat and chicken broth, so the nutrients were coming from chicken.
But if you're like my husband, it's not a meal if there's no meat. So I thawed out some chicken that I had cooked ahead and packaged in dinner portions for two. He would have chicken with his chicken flavored rice from Augason Farms.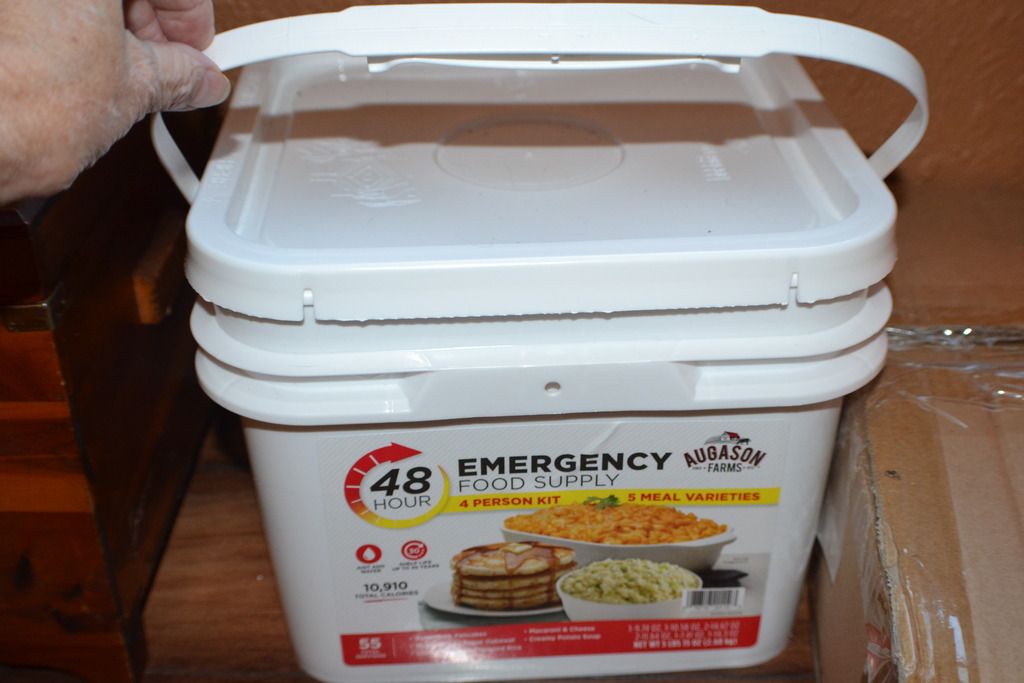 The next problem was the fact that the package served 4. So we were either going to end up with leftovers or have leftover mix.
The bigger problem was that the packaging was NOT easy open. It required a pair of scissors and there was no ziplock within to store remainders.
Fortunately, we own an industrial heat sealer. Ziplocks don't hold a candle to a good heat seat, but it's not something that you find in every kitchen.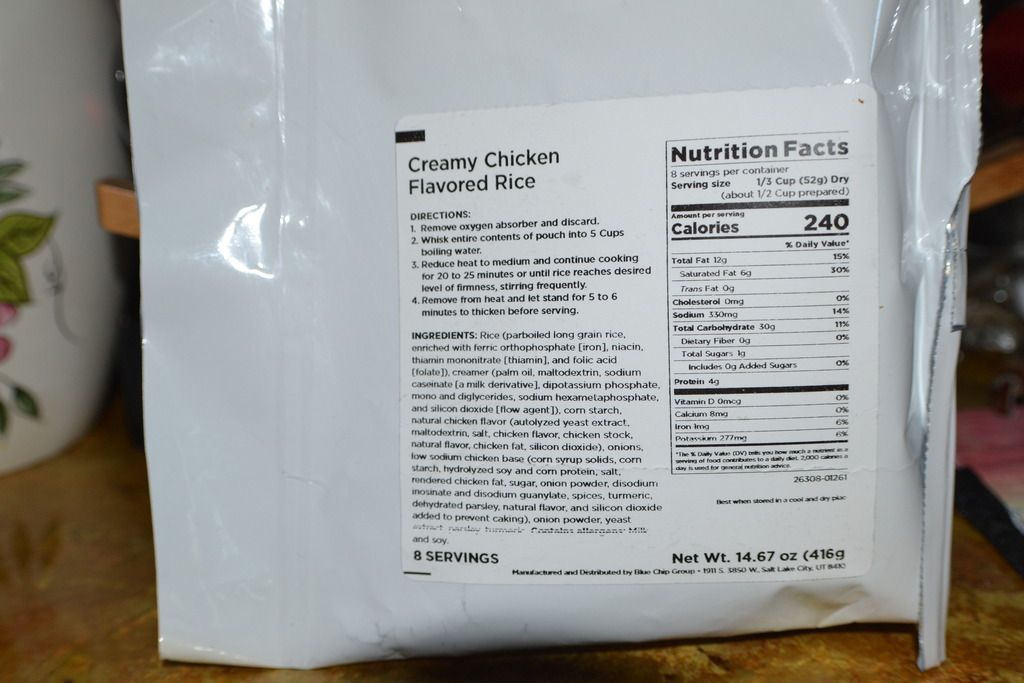 Preparation was a little more difficult than the last one we tried. It had to be cooked in a pan for 25 minutes. And the cleanup was hard because it stuck to the bottom of the pan.
The saving grace was the fact that the food was delicious. We ate it and went back for more. I had only cooked 2 servings worth and sealed the rest, but the taste and smell were excellent. And, truth be told, we probably didn't need the meat. We overate for this meal.
I can't give it 5 stars except for the taste and texture. The ease of use just wasn't there. So, I'm only giving it a 3 star. If you're cooking for four, which in their defense we did buy a survival kit for four, it works out perfectly. Have a pot. Have scissors. and you'll be fine.
Next time: Biscuits and Gravy.