2.1.5
---
News
Mar 19, 2018
Category: General
Posted by: lholsclaw
Thank you for reading my books.
Oct 18, 2017
Category: General
Posted by: lholsclaw
published and available on Amazon in paperback, Kindle and Audio
Preppers Eat Chicken Teriyaki
Last time we looked at Mountain House Beef Stroganoff. Next we decided to try the Mountain House Chicken Teriyaki and Rice.
Once again the package was easy to open by hand. We had some Spring Rolls in the freezer, so I threw a few of those in the air fryer just in case... The Spring Rolls took longer to cook than the Chicken Teriyaki did. They were delicious, as always.
After boiling 2 cups of water in the microwave we added it to the 2 1/2 person package, zipped it up for 4 minutes, opened to stir and zipped it back for 5 minutes. It was not like a fried rice. It was a little creamy without the cream. Ha ha. I don't know how else to describe it, but don't expect a fried rice texture. Unless you just like being disappointed.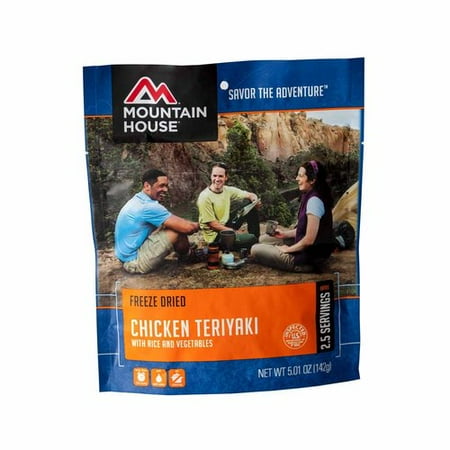 We were expecting the meat to be a little chewy because of the Beef Stroganoff we had already tried. We were wrong. The chicken tasted fresh. The texture was like we had just cooked it from raw. It was excellent. The rice was good. It had a slight Teriyaki flavor to it and we ate every last bite. This one definitely goes on our list of "keep in stock" and also use for camping.
Fast, Easy, Tasty. Surprisingly good. I guess we need a rating system. For now it will be stars but, we'll come up with our own thing eventually. This dish get 5 stars.
That's it from Preppers Eat for this time. Next time Chicken Flavored Rice from Augason Farms.